FUNDRAISING FOR THE EARTHQUAKE AFFECTED AREAS
Contact person:
p. Željko Mraz (General Secretary of BUC)
tel: +385 (0) 98 302 404
e-mail: zmraz@baptist.hr
IBAN: HR8823600001101525063
SWIFT ID Code: ZABAHR2X
Purpose of donation: for victims of the earthquake Petrinja-Mošćenica-Sisak-Glina-Banovina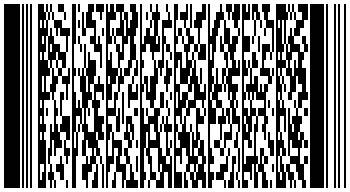 The collected funds will be used for the needs-oriented procurement of aid packages, for the reconstruction and rebuilding of damaged houses and apartments, and for the provision of temporary accommodation during the reconstruction of buildings.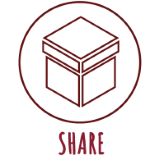 PROCUREMENT AND DISTRIBUTION OF AID PACKAGES, SUPPLIES AND OTHER SPECIFIC ASSISTANCE
Contact person:
Željko Čanji (BUC)
tel: +385 (0) 91 3470 385
e-mail: zcanji@gmail.com
Our goal is to procure and deliver only needs-oriented aid packages, so please contact us in advance to get specific instructions for preparing the packages. Unfortunately, we will not be able to receive aid packages that are delivered to us without prior notice and agreement with the contact person.
Voluntary participation in this project includes the collection, sorting, packaging, preparation and delivery of aid packages.
Location of volunteering: Zagreb, Petrinja, Sisak, Glina, Banovina
If you want to volunteer in this project please apply via the form and we will contact you.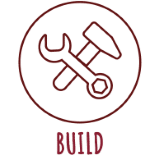 REPAIRS, RECONSTRUCTION AND TEMPORARY ACCOMMODATION
Contact person:
p. Ivica Horvat (President of BUC)
tel: +385 (0) 91 6199 609
e-mail: ivica.horvat@baptist.hr
Recording specific needs and possibilities of reconstruction work and repairs are done in cooperation with experts.
Accordingly, volunteer teams are sent to the field, and if necessary, temporary accommodation is provided for people whose homes are being renovated.    
Contact for:

applying church teams for construction work and repairs
procurement or donation of containers and mobile homes or construction material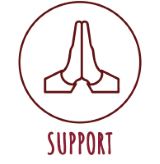 SPIRITUAL SUPPORT AND ASSISTANCE THROUGH ORGANIZED PRAYER AND PRESENCE
Contact person:
p. Filip Grujić (BUC)
tel: +385 (0) 95 8113 070
e-mail: filip@bczagreb.hr

Contact us for info on:
BUC prayer newsletter and specific prayer needs
Guidelines for people who want to serve and help by visiting and talking to people
Support for churches in earthquake-affected areas and spiritual help for children and youth
If you wish to receive prayer and info newsletter of the coordinated humanitarian effort "Serving together" by the BUC please sign up via the form: